Introducing Life Enhancement Essential Oils
LE Essentials is our custom line of 100% pure essential oil blends created by the clinicians of Life Enhancement Psychotherapy. Each of our oils is derived from plants that have been used for millennia to promote emotional health. However, these products are more than a line of essential oils. LE Essentials is a system of self-care that emerged from the team's ongoing discussions regarding the needs of our clients and ourselves. We have combined these oils with decades of collective expertise. When you use LE Essentials regularly and as directed, you are tapping into the benefits of neuropsychology, mindfulness, cognitive-behaviorism and integrative health practices to support emotional grounding, happiness, peacefulness and rest.
Ready to try LE Essentials? Click here .
Why did a team of successful clinicians add essential oils to their therapeutic tools? See Dr. Woodard's interview on NH public TV show, Web of Light.
For a quick and fun preview of our system of self care, see the product pictures and sketches that follow. See our product insert more information about LE Essentials.
Emotional Health Poured into Tiny Bottles!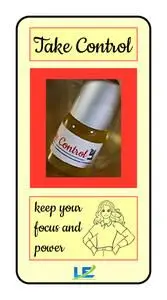 Don't wait. Join the Life Enhancement family as we seeking to become our best possile selves. To learn about our single item and subscription purchase options -- with discounts and bonus product, click here . To learn more about the LE Essentials system of self-care, see the following product insert and look for upcoming interactive and educational seminars that will help you get the most out of your oils as you improve your self-care.
---
FDA Safety and the Status of Essential Oils
Prior to use, consumers are advised to: 1) Consult your medical provider(s). 2) Perform a patch test for possible allergic reactions. 3) Seek an appropriate mental health provider if you suspect a need for support. LE Essentials are not a substitute for any medications or proper behavioral health care. 4) Do not use LE Essentials without physician permission if you are pregnant or nursing. 5) Do not administer LE Essentials to children or other physically vulnerable populations. Seek an appropriate mental health provider if you suspect a need for support.
Essential oils are a natural plant oils that have not been evaluated by the FDA for their effectiveness in treating emotional or physical illnesses. LE Essentials are not intended to diagnose, treat, prevent or cure any mental or physical health conditions.
---
About US
LE Essentials is a branch of Life Enhancement Psychotherapy, LLC, which was founded in 2007 by clinical psychologist, Dr. LeShelle Woodard, Ph.D. These oils were developed by our team of clinicians based our observations of needs and therapeutic practices that have proven helpful to our clients and indeed, to ourselves as well. As you use these oils you join our community of individuals seeking to be our best selves. We welcome you warmly and enthusiastically!