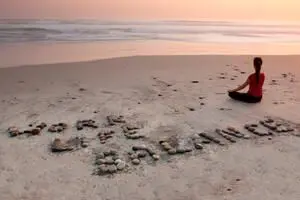 Treatment specialization includes:
Individual Counseling
Parenting Support
Therapies for Depression and Anxiety
Work and Career issues
Stress Management
Mindfulness
Wellness and Positive Growth
We work with a wide range of emotional and behavioral issues providing services that span from therapies for depression and anxiety to parenting support, couples counseling, yoga therapy and beyond. In a comfortable and supportive atmosphere, we offer a highly personalized approach tailored to each of our clients' individual needs to help attain the personal growth they're striving for.

Rates
Initial 20 minute consultation: Free
Initial Assessment (60 min): $200
Individual session(45-50 min): $175
Individual session (60 min): $200.00
Homebased, consultation, educational and other services: $200.00/hr (rates vary depending on type and intensity of service)
Want to make sure you are getting competitively priced services?
My rates can be checked against others in the area via Healthcare Blue Book . (Make sure to right click on the link and select "open in another page or window" so that you can return to this site when you're finished reviewing rates.)

Accepted Insurance Plans
Blue Cross Blue Shield MA
Unfortunately, we do not accept MassHealth. While we work with a network of local prescribers, we do not offer prescription services.


Reduced Fees
Life Enhancement makes every effort to accommodate everyone seeking our services. Approximately 20% of services are offered on a discounted or pro bono basis. Clients demonstrating clinical and financial need are eligible for a reduction in fees; reduced fees are available on limited basis.


Payment
Cash, check, Visa, Master Card and Discover cards (debit or credit) are accepted for payment.


Cancellation Policy
If you do not show up for your scheduled therapy appointment and you have not notified us at least 24 hours in advance, you will be required to pay a no show/late cancel fee ($75.00).

Schedule Online
Request a therapy appointment online here .

Contact
Questions? Please contact us for further information.